BUILDING TOWARDS
A BETTER FUTURE.
We want to see organizations equipped to meet the needs of their community, people empowered to use their skills and communities working together to support each other.
Learn More
Our Mission
We seek to model Christ's example of serving others
to improve the quality of life in under-resourced communities, through renovation projects, vocational training, and cultivating community leadership.
Our Impact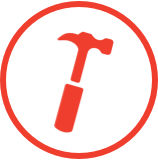 375 Volunteers+, 60 Projects
This year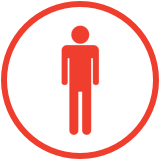 400+ Projects, 65+ Nonprofits Served
In the past 25 years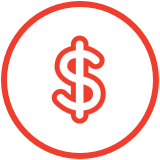 $13 MILLION
Saved for those we've served
in the last 6 years*
* through free labor, free/discounted materials, free/discounted professional services
Workmanship Program
Building up the next generation of trades professionals
Servant's Heart's trades training and mentorship program offers students an introductory trades education taught by experienced tradesmen and a hands-on experience that gives students exposure to what each trade's career looks like.
Featured Projects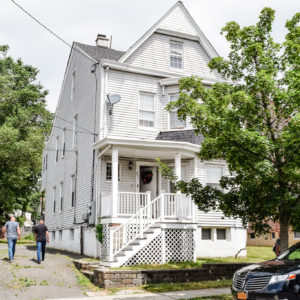 New Hope's ministry has grown rapidly since we took on their headquarters in 2018. We're helping them transform another 2-floor residential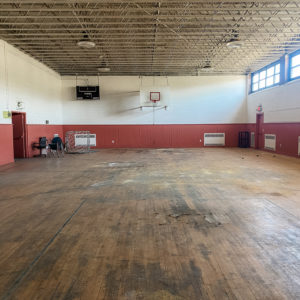 New Destiny's vision is to expand operations to offer more services for youth, families and seniors. New Destiny has acquired an old YMCA bu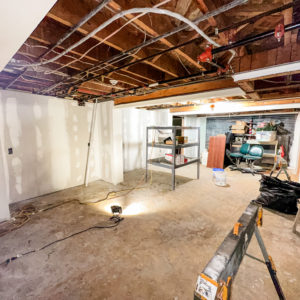 Inspire Sports Camps goal is to provide youth from underserved communities with the most exciting and fun camp experience possible while cre

"We could never have afforded to do the renovations needed to open a 3rd house without the partnership of Servant's Heart. Because of these precious, hardworking servants of the Lord, lives will be rebuilt for many years to come until the Lord returns."
TOM HENION
Executive Director, Madison Avenue Crossroads, Paterson, NJ

"Their labor of love has been outstanding. Servant's Heart has minimized our challenges and our obstacles tremendously. Without them, we would not be embarking on this project today."
Reverend Robert L. DeVeaux
The Humanity Baptist Church, Newark, NJ

"What Servant's Heart does in engaging the gifts, skills and passions of folks and plugging them into ministry and the needs of different organizations is incredible."
Jeremy Jerschina
Executive Director, New City Kids, Paterson, NJ

"Servant's Heart is always one step ahead of us, engaging volunteers and encouraging all of us to persevere until this vision becomes a reality!"
Debbie Provencher
Executive Director, Lighthouse Pregnancy Center, Paterson, NJ

"Dawn Treader is truly becoming a community center because of the love and support of Servant's Heart Ministry and their team."
Charles Salinas
Head of School, Dawn Treader Christian School, Paterson, NJ

"Servant's Heart has been wonderful, in terms of the attitude, the work ethic, explaining everything, and the people. I think they are really living out what it really means to be Christians."
Pastor Richard Jones
Bridgeway Community Church, Haledon, NJ

"Stan was at our Church almost every day and never tired of our questions or requests, always responding humbly, professionally, and honestly. We became a strong team that worked in love. We are so grateful and appreciative of Servant's Heart, that we continually pray for you all."
Rev. Norman Sheriff
Senior Pastor, St. Gabriels

"To all of Servant's Heart, volunteers and vendors, you are greatly appreciated by the Prophetic Church of God. These acts of kindness clearly reveal the wonderful, Spirit- filled, giving ministry you are, with the sweet grace of God. Every hammer, ruler, nail, saw, and board magnify and glorify His Name."
Rev. Warren McDowell
Senior Pastor, Prophetic Church of God

"The amazing work to our fellowship hall and kitchen will allow us to ministry to the community in a new way and provide a beautiful space to share the love of God. Every volunteer that crossed over the threshold of Grace Gospel Church truly exemplified a Servant's Heart."
Rev. Sarah Anthony
Co-Pastor, Grace Gospel

"I speak for the entire leadership of Bethany Church when I say how grateful we are for Servants Heart Ministry. Our congregation has been energized by having our members serve alongside Servants Heart's skilled volunteers each week. "Sweat equity" has a way of empowering people toward a greater stewardship of the church family, and of the facility God has given us."
Pastor Zach Guyton
Lead Pastor, Bethany Evangelical Free Church

"Bethel Church of God in Christ was impacted by Hurricane Ida in September 2021. The church has been blessed to learn about Servant Heart Ministry and its services. Servant Heart put its name to work by helping Bethel Church with many repairs, including helping on an urgent basis.

The Servant Heart Ministry team is assisting Bethel's Family Enrichment and Community Empowerment Center by helping to put on a new roof, removing items from the building, striping the walls and ceilings, and much more.

Servant Heart's support is enabling Bethel to 'Better Serve' the community. We are extremely grateful to each team volunteer who has helped Bethel in its journey of helping others."
Pastor Andrew Smith
Lead Pastor, Bethel Church of God

"Christ Church has been blessed tremendously by the Fellowship and work from Servant's Heart Ministries. The renovation of the basement is the latest project that was done and this is the most amazing work of Love that I have experienced from a group of people who persevered by showing/sharing God's love. Now, we have more space in doing the work that God has called us to do in ministry. This is an experience that I will always cherish. For example, seeing the group fellowshipping with us, while dining on the breakfast and lunch prepared by some of our church members. To God be the Glory for what He has done."
Joyce McKnight-Young
Member, Christ Church United Methodist